This tag was done by PeruseProject and HardbackHoarder on BookTube.
1. What book is so happy and sweet that it warms your heart?
Charlie and the Chocolate Factory (Charlie Bucket #1) by Roald Dahl
Willy Wonka's famous chocolate factory is opening at last!
But only five lucky children will be allowed inside. And the winners are: Augustus Gloop, an enormously fat boy whose hobby is eating; Veruca Salt, a spoiled-rotten brat whose parents are wrapped around her little finger; Violet Beauregarde, a dim-witted gum-chewer with the fastest jaws around; Mike Teavee, a toy pistol-toting gangster-in-training who is obsessed with television; and Charlie Bucket, Our Hero, a boy who is honest and kind, brave and true, and good and ready for the wildest time of his life!
2. What is your favorite book with a white cover?
The Problem with Forever by Jennifer L. Armentrout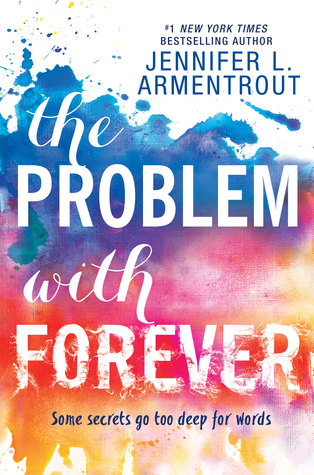 A story about friendship, survival and finding your voice
Growing up, Mallory Dodge learned that the best way to survive was to say nothing. And even though it's been four years since her nightmare ended, she's beginning to worry that the fear that holds her back will last a lifetime. Now, after years of homeschooling, Mallory must face a new milestone—spending her senior year at a public high school. But she never imagined she'd run into Rider Stark, the friend and protector she hasn't seen since childhood, on her very first day.
It doesn't take long for Mallory to realize that the connection she shared with Rider never really faded. Yet soon it becomes apparent that she's not the only one grappling with lingering scars from the past. And as she watches Rider's life spiral out of control, Mallory must make a choice between staying silent and speaking out—for the people she loves, the life she wants and the truths that need to be heard.
3. You're sitting in a nice comfy chair, wearing a onesie, with a lovely warm hot chocolate but what MONSTER read are you reading?
 The Night Circus by Erin Morgenstern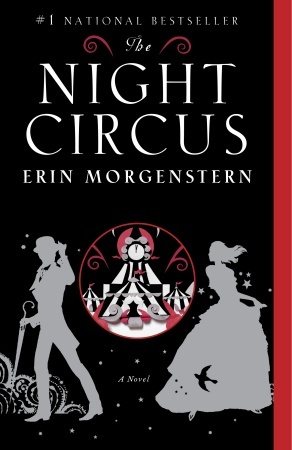 The circus arrives without warning. No announcements precede it. It is simply there, when yesterday it was not. Within the black-and-white striped canvas tents is an utterly unique experience full of breathtaking amazements. It is called Le Cirque des Rêves, and it is only open at night.
But behind the scenes, a fierce competition is underway – a duel between two young magicians, Celia and Marco, who have been trained since childhood expressly for this purpose by their mercurial instructors. Unbeknownst to them, this is a game in which only one can be left standing, and the circus is but the stage for a remarkable battle of imagination and will. Despite themselves, however, Celia and Marco tumble headfirst into love – a deep, magical love that makes the lights flicker and the room grow warm whenever they so much as brush hands.
True love or not, the game must play out, and the fates of everyone involved, from the cast of extraordinary circus per­formers to the patrons, hang in the balance, suspended as precariously as the daring acrobats overhead.
Written in rich, seductive prose, this spell-casting novel is a feast for the senses and the heart.
4. It started snowing so you decided to have a snowball fight! What fictional character would you love to have a snowball fight with?
 Eliza and Her Monsters by Francesca Zappia
Eighteen-year-old Eliza Mirk is the anonymous creator of Monstrous Sea, a wildly popular webcomic, but when a new boy at school tempts her to live a life offline, everything she's worked for begins to crumble.
Scott Westerfeld's Afterworlds meets Nimona in this novel about art, fandom, and finding the courage to be yourself. Features illustrations by the author throughout. Perfect for readers of Rainbow Rowell's Fangirl, this is the second novel by the acclaimed author of Made You Up.
In the real world, Eliza Mirk is shy, weird, smart, and friendless. Online, Eliza is LadyConstellation, the anonymous creator of a popular webcomic called Monstrous Sea. With millions of followers and fans throughout the world, Eliza's persona is popular. Eliza can't imagine enjoying the real world as much as she loves her digital community. Then Wallace Warland transfers to her school, and Eliza begins to wonder if a life offline might be worthwhile. But when Eliza's secret is accidentally shared with the world, everything she's built—her story, her relationship with Wallace, and even her sanity—begins to fall apart.
With pages from Eliza's webcomic, as well as screenshots from Eliza's online forums, this uniquely formatted book will appeal to fans of Noelle Stevenson's Nimona and Rainbow Rowell's Fangirl.
5. Sadly, your fire is beginning to go out. So what book would you tear the last few chapters out to throw into the fire?
Bloodrose (Nightshade #3) by Andrea Cremer
First Book
Nightshade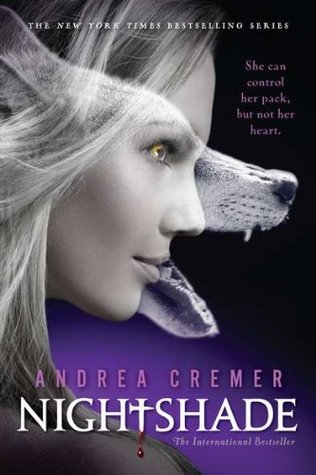 Calla Tor has always known her destiny: After graduating from the Mountain School, she'll be the mate of sexy alpha wolf Ren Laroche and fight with him, side by side, ruling their pack and guarding sacred sites for the Keepers. But when she violates her masters' laws by saving a beautiful human boy out for a hike, Calla begins to question her fate, her existence, and the very essence of the world she has known.
By following her heart, she might lose everything- including her own life. Is forbidden love worth the ultimate sacrifice?
6. What book is so close to your heart that you would gift to someone this Christmas who hasn't read before but wants to get into reading?
The Sun is Also a Star by Nicola Yoon
Natasha: I'm a girl who believes in science and facts. Not fate. Not destiny. Or dreams that will never come true. I'm definitely not the kind of girl who meets a cute boy on a crowded New York City street and falls in love with him. Not when my family is twelve hours away from being deported to Jamaica. Falling in love with him won't be my story.
Daniel: I've always been the good son, the good student, living up to my parents' high expectations. Never the poet. Or the dreamer. But when I see her, I forget about all that. Something about Natasha makes me think that fate has something much more extraordinary in store—for both of us.
The Universe: Every moment in our lives has brought us to this single moment. A million futures lie before us. Which one will come true?