Start: 860
Black Cat Vol. 1 by Kentaro Yabuki
Two years ago, Train, a high-level assassin known as Number XIII in Chronos, left the secret society to live by his own rules. Since then, Train has been a sweeper, a bounty hunter, catching criminals and bringing them in alive. But his main mission is to find a former Chronos member who killed his best friend.
Verdict: Keep
Rosario + Vampire Vol. 1 by Akihisa Ikeda
All-around average teenager Tsukune can't get accepted to any high school save one…but on his first day, he finds the rest of the student body doesn't appear average in the least. Best of all, the cutest girl on campus can't wait to fling her arms around his neck! Wait a sec'–are those her teeth around his neck too…? Tsukune's going to have one heck of a hickey when he gets home from Monster High! But does he have a chance in H-E-double-hockey-sticks of raising his grades at a school where the turf war isn't between the jocks and the nerds but the vampires and the werewolves?
Verdict: Keep
Vampire Doll: Guilt-na-Zan Vol. 1 by Erika Kari
Guilt-Nazan is a vampire aristocrat who was sealed into a cross by Kyouji's ancestor more than 100 years ago. Now Kyouji has revived him–"although he was resurrected as a doll and can only transform into his real figure when he sucks blood from Kyouji's sister Tonae… But when you combine Goth clothes and hot vampires, slowly but surely everyone will start to feel like one big family
Verdict: Remove
Vampire Knight Vol. 1 by Matsuri Hino
Yuki Cross has no memory of her past prior to the moment she was saved from a vampire attack ten years ago. She was adopted by the headmaster of Cross Academy, and now works alongside Zero to guard the Academy's secret. Cross Adademy is attended by two groups of students: the Day Class and the Night Class. At twilight, when the students of the Day Class return to their dorm, they cross paths with the Night Class on their way to school. Yuki Cross and Zero Kiryu are the Guardians of the school, protecting the Day Class from the Academy's dark secret: the Night Class is full of vampires!
Verdict: Keep
Tail of the Moon Prequel: The Other Hanzo by Rinko Ueda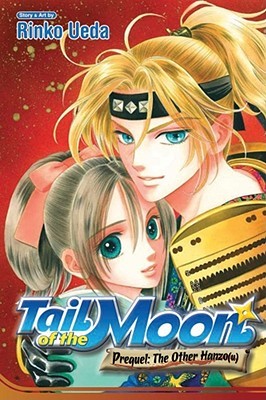 Set in feudal Japan, a young woman is found with a huge scar on her back and no memory of who she is. She's given the name "Kaguya" and taken in by a local brothel where she's put in charge of babysitting and housekeeping duties. Hanzou, the head guard of the nearby castle, starts to pursue her and realizes later that they've actually met before…and are enemies! (It turns out this young woman is one of Oda Nobunaga's daughters–Princess Sara.) In the second story, Oda Nobunaga sends Sara to infiltrate the ninja town of Iga to steal a secret gunpowder formula. She is to go under the guise of being the prospective bride of Hanzo Hattori, one of the high-ranking ninja leaders of Iga. Sara willingly goes along with the plan because she doesn't realize that she's got her Hanzo(u)s mixed up!
Verdict: Remove
Heartless by Marissa Meyer
Catherine may be one of the most desired girls in Wonderland and a favorite of the unmarried King, but her interests lie elsewhere. A talented baker, she wants to open a shop and create delectable pastries. But for her mother, such a goal is unthinkable for a woman who could be a queen.
At a royal ball where Cath is expected to receive the King's marriage proposal, she meets handsome and mysterious Jest. For the first time, she feels the pull of true attraction. At the risk of offending the King and infuriating her parents, she and Jest enter into a secret courtship.
Cath is determined to choose her own destiny. But in a land thriving with magic, madness, and monsters, fate has other plans.
Verdict: Keep
Ready Player One by Ernest Cline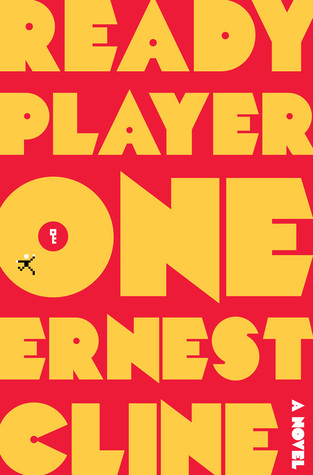 In the year 2044, reality is an ugly place. The only time teenage Wade Watts really feels alive is when he's jacked into the virtual utopia known as the  OASIS. Wade's devoted his life to studying the puzzles hidden within this world's digital confines, puzzles that are based on their creator's obsession with the pop culture of decades past and that promise massive power and fortune to whoever can unlock them. When Wade stumbles upon the first clue, he finds himself beset by players willing to kill to take this ultimate prize. The race is on, and if Wade's going to survive, he'll have to win—and confront the real world he's always been so desperate to escape.
Verdict: Remove
Just One Day (Just One Day #1) by Gayle Forman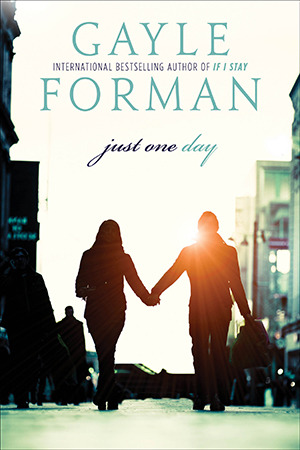 Allyson Healey's life is exactly like her suitcase—packed, planned, ordered. Then on the last day of her three-week post-graduation European tour, she meets Willem. A free-spirited, roving actor, Willem is everything she's not, and when he invites her to abandon her plans and come to Paris with him, Allyson says yes. This uncharacteristic decision leads to a day of risk and romance, liberation and intimacy: 24 hours that will transform Allyson's life.
A book about love, heartbreak, travel, identity, and the "accidents" of fate, Just One Day shows us how sometimes in order to get found, you first have to get lost. . . and how often the people we are seeking are much closer than we know.
Verdict: Keep
Bloodlines (Bloodlines #1) by Richelle Mead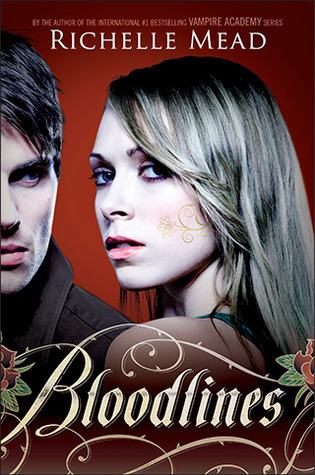 I wasn't free of my past, not yet.
Sydney's blood is special. That's because she's an alchemist – one of a group of humans who dabble in magic and serve to bridge the worlds of humans and vampires. They protect vampire secrets – and human lives. But the last encounter Sydney had with vampires got her in deep trouble with the other alchemists. And now with her allegiences in question, her future is on the line.
When Sydney is torn from her bed in the middle of the night, at first she thinks she's still being punished for her complicated alliance with dhampir Rose Hathaway. But what unfolds is far worse. Jill Dragomir – the sister of Moroi Queen Lissa Dragomir – is in mortal danger, and the Moroi must send her into hiding. To avoid a civil war, Sydney is called upon to act as Jill's guardian and protector, posing as her roommate in the unlikeliest of places: a human boarding school in Palm Springs, California. The last thing Sydney wants is to be accused of sympathizing with vampires. And now she has to live with one.
The Moroi court believe Jill and Sydney will be safe at Amberwood Prep, but threats, distractions, and forbidden romance lurk both outside – and within – the school grounds. Now that they're in hiding, the drama is only just beginning.
Verdict: Remove
Since You've Been Gone by Morgan Matson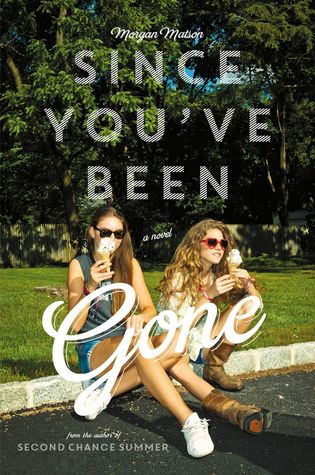 It was Sloane who yanked Emily out of her shell and made life 100% interesting. But right before what should have been the most epic summer, Sloane just…disappears. All she leaves behind is a to-do list.
On it, thirteen Sloane-inspired tasks that Emily would normally never try. But what if they could bring her best friend back?
Apple picking at night? Okay, easy enough.
Dance until dawn? Sure. Why not?
Kiss a stranger? Um…
Emily now has this unexpected summer, and the help of Frank Porter (totally unexpected), to check things off Sloane's list. Who knows what she'll find?
Go skinny-dipping? Wait…what?
Verdict: Keep
Finish: 856